HISTORY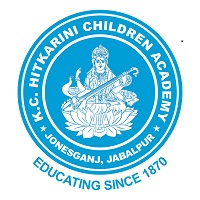 Establishment Year – 1870
Phone No – 0761-4070224
Hitkarini Sabha, the pioneer in education in central India was established on the banks of the sacred river Narmada and native land of Saint Jabali in 1868 AD. In the General meeting of Hitkarini Sabha held in 1871, action plan for the development of multidimensional Higher Secondary School was proposed and approved and thereafter with 6 students a Higher Secondary School in the name of Indian School was established.
Later, in a meeting of Hitkarini Sabha on 21st March 1903, the name was changed to Kasturchand Hitkarini School to honour the donation of the family of Sawai Singhai Bholanath Jain who requested naming of the school in the name of Shri Kasturchand ji.
The dignified members of Hitkarini Sabha have given their major contribution in guiding the literary, cultural, administration and all round development of educational values of the school.
Netaji Subhash Chandra Bose, Former President, Dr. Radhakrishnan, Former Governor, Pattabhi Sitaramayya, renowned actor Prithaviraj Kapoor, Poet Suryakant Tripathi 'Nirala', Mahadevi Verma, Ramdhari Singh "Dinkar" guided and glorified the institution by their presence as chief guests.
Pandit Ravishankar Shukla has added glory to our organization by serving his duties as a teacher.
Innumerable students of our school successfully find their place in the society in different fields of social work, politics, academics, civil service and cultural areas.
In the sequential Principal chain Shri Vipin Kumar Bose, Shri Chandrabhan Mukherjee, Shri Vipin Bihari Das, Shri Kalicharan Bose, Raibahadur Raghuvar Prasad Dwivedi, Shri Surendra Nath Bose, Shri Bhagwat Prasad Awasthi, Shri S. S. Mishra, Shri S. P. Pandey, Shri Shivdutt Bajpai, Shri Balram Shukla were the eminent personalities.
With the onset of twenty first century, keeping in mind the demand of English medium school, the school committee and Hitkarini Sabha had taken a major decision to convert Kasturchand Hitkarini Higher Secondary School into English Medium under the name of Kasturchand Hitkarini Children Academy.
By the influential effort of one of the prominent members of Sabha Shri Anand Mohan Pathak, the then secretary of Primary Section on 1st July 1997 Kasturchand Hitkarini Children Academy was established under the guidance of Smt. Ratna Kumari Devi, then President of Hitkarini Sabha.
Presently the school has Nursery to XII classes and Mrs. Archana Gupta is working on the post of Principal. It is a self financed school.